Catholics, mainly from Ireland, began to settle in the Whitby area in the 1830's. By the end of the 1840's they were able to attend church at either Oshawa or Pickering Village. Whitby remained closely connected with these churches for the next century. Finally, the first Catholic Church in Whitby was blessed and opened on May 24, 1868.
When this church burned in 1901, a second church was built on the same site on the North-East corner of John and Palace Streets, and was blessed by the Archbishop of Toronto, Most Rev. Denis O'Connor, on December 14, 1902.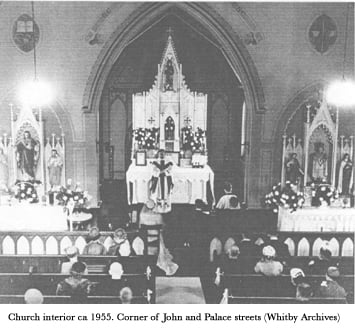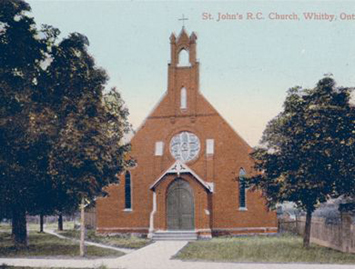 The present church on Giffard Street was blessed by His Eminence James Charles Cardinal McGuigan, Archbishop of Toronto, on June 7, 1959.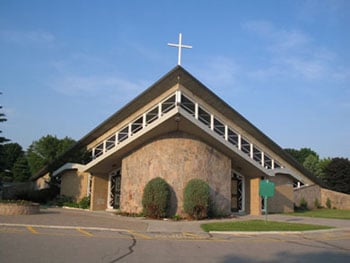 In 1883 Whitby became a parish in its own right and eventually grew to become a major centre of Catholic activity in Durham Region. In 1979 Most Rev. Robert B. Clune took up residence at the Church as the Auxiliary bishop for the North-East region of the Archdiocese of Toronto.